Bus stands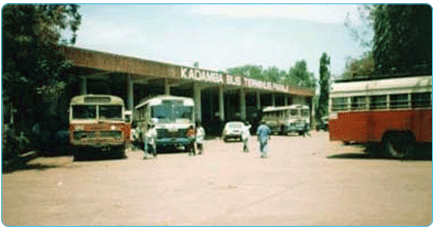 All major bus stands at Margao, Mapusa, Panjim, Ponda Vasco and Churchorem will be between beautifully landscaped areas with cemented road arteries, for the bus to enter and depart with each bus having its own bus stand. The landscaped bus stand will have to be managed and financed its upkeep by the bus owners. Each bus will be given an area to be landscaped and looked after.


All timings of bus departures will be announced on the sound system, shouting at the bus stand, will be considered as an offence, and three such offences would attract suspension of the concerned bus license. All buses must compulsorily have seating, bus ambience, and polluting and safety clearance. Any bus entering the bus stand without the said clearance would have the bus license suspended.

The bus stand will have at suitable location, artistically erected canteens. Five families of handicapped children would be gifted to operate and manage the canteens without employing anyone other than family members. If it is found that a employee other than a family member employed than the families risk losing the canteen.